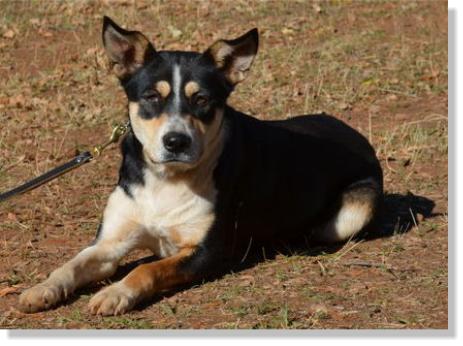 In less than a week's time, all of Roxi's fearful behavior has gone away. She has turned into a real snug bug and has now learned to heel, sit, down, stay and come.
Roxi loves to use her nose, sniffing everything she comes to when she is out of her kennel working with her trainers. Because of her use of her nose, she could possibly go into a working home like search and rescue or a service dog home.
Please give us a call if you would like to meet the nice little girl.