Emma is about an adult female and she has a very pretty black brindle and white coat. She loves to play with toys and practice her obedience. She has mastered all of the basic commands and has even been going on our evening pack walks. She gets along with all dogs big and small, male and female.
The people who owned Emma, prior to her coming to us, said she was an escape artist but we have not seen that here at the ranch. She could easily climb over or dig under our fencing and she has not. She possibly was just not happy where she was living.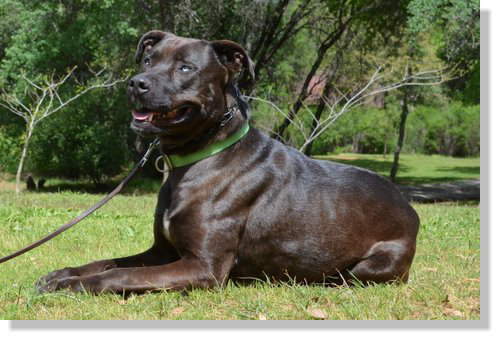 Emma would definitely chase cats and it is unknown if she would harm one if she managed to catch it. Because of what we have seen here with our resident kitty, Emma should go to a home without cats!
Please give us a call if you would like to come out to the ranch to meet this great dog. Marge` 209-223-3194