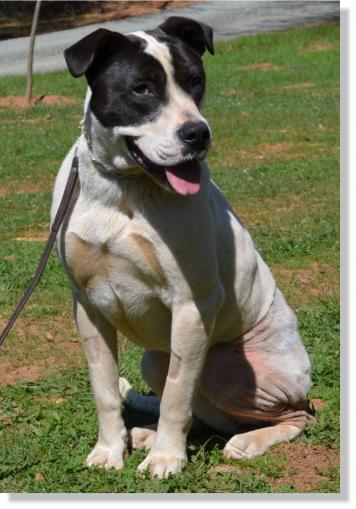 Poor Panda had an old injury to her left hip that had gone untreated. To make her life better for her, Dr Bob at Jackson Creek Vet Clinic did surgery to remove the head of her femur
to relieve her pain. Panda had the surgery at the end of February and she is now on the road to recovery. She still is
not using her left leg much but she will be soon.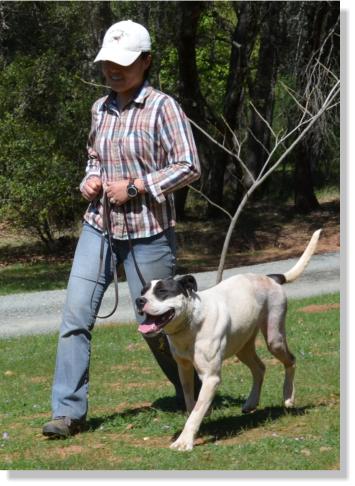 Panda has started her obedience training and is doing quite well considering she still is not using her left leg. She is a very happy, social girl who loves everyone she meets. She gets along great with other dogs and is currently sharing a run with our Second Chance boy Cosmo.
Our Second Chance Dog Dee Dee had the same surgery on both of her hips back in December of 2011 and is doing fantastic. She runs with the big dogs, plays ball and swims.
DeeDee post surgery on both hips!!
We have not seen an aggressive bone in this girls body! She is quiet too!! She had been barking at the shelter but we have not heard her bark once since she has been with us.
We think Panda could fit into just about any household but of course, a fenced yard is a must!