---
April 28, 2014
Maxmillian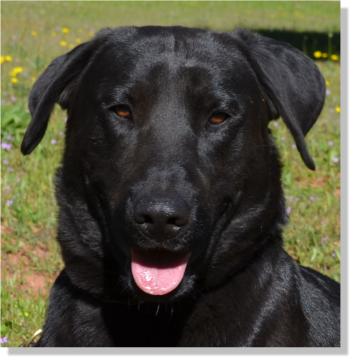 We have done a DNA test on Maxmillian and now we truly know what breed(s) he is! One of his parents is Labrador Retriever, Bull Terrier and German Shepherd. The other Parent is primarily Lab and Collie with the following breeds making up 25 percent of his heritage. They are: Old English Sheepdog, Cavalier King Charles Spaniel, Airedale Terrier, Black Russian Terrier and Border Terrier. What we see the most in Max is the Lab and German Shepherd.
Max is a sponsored boy from the Calaveras Animal Shelter. He looks like he is a Lab Mix and is 19 months old. Max is a very happy go lucky kind of guy that just loves everyone that he meets!
He is very playful and seems to get along well with other dogs. It is unknown how he will do with cats. Per his surrender paperwork, Max has been raised with children and other dogs and is housebroken.