---
July 16, 2014
Laci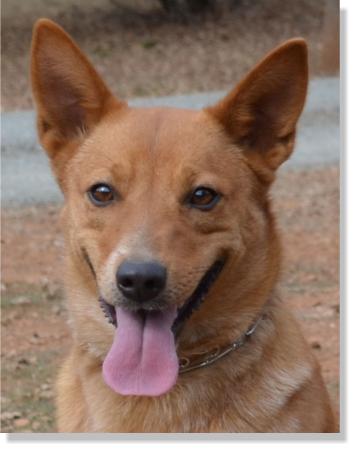 Laci comes to us from the kind folks at the Calaveras Humane Society. She is being sponsored by one of our great clients with a huge heart!!
Laci is a young adult Cattle Dog cross that has had a rough start in life. Laci has been in and out of the shelter system for her entire short life! She is a very energetic little girl that just loves to be with people.
She has the best focus on her handler than any other dog that has come through our program. Laci is coming along nicely with all of her obedience training and has even been going on our evening pack walks.
Laci is looking for a home where she will get lots of exercise and quality time with her people. A ranch would be perfect and maybe she could even learn how to work the livestock. Laci is a very athletic girl that could possibly do agility training as well.