November 11, 2013 - Update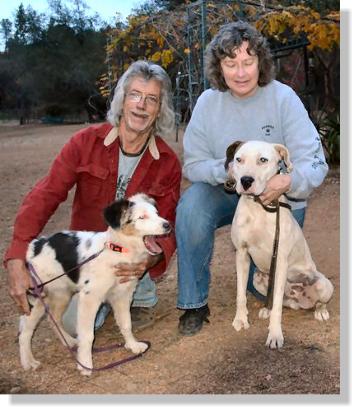 Ky is off to his new home in just up the highway in Pine Grove. He will be living with a very good friend of ours who has adopted one of our previous Second Chance dogs several years ago.
Ky will have two other dogs to play with and one of them is a very cute and active 4 month old female Aussie. They hit it off almost immediately and just played and played.
Ky will be coming back for more obedience training once he settles in to his new home.
---
September 24, 2013
Kymani
Kymani, aka Ky, comes to us from the Calaveras Humane Society. They have him listed as young Dalmatian mix. We do not see that much Dalmatian but more like a Pointer mix. Only Ky's knows for sure and he isn't talking.
Regardless of what his breeding is, he is a very nice boy. He is very affectionate and loves to be with people. When he first came to us he had horrible manners but in the past few weeks he has really started to settle down.
Ky has learned most of his basic obedience and loves
to come out and work in the group classes. He has two
roommates right now and even though all three are
dominant dogs, they get along famously!

He is currently living with Clancy (boy) and Dallas (girl) our two other Second Chance children. Ky has not met out kitty up close and personal but we have not seen him show strong interest in her.

Per Ky's last foster parent, he will chase cats!! Since Ky is a young active boy he would do best in a home where he can get lots of exercise. As usual, a fenced yard to keep him safe is a must!

If you are interested in meeting Ky, please give us a call to set up a time to come out to the ranch.