More Information?
Click here for more information about the program. Or call us at (209) 223-3194.
August 2, 2014 - Update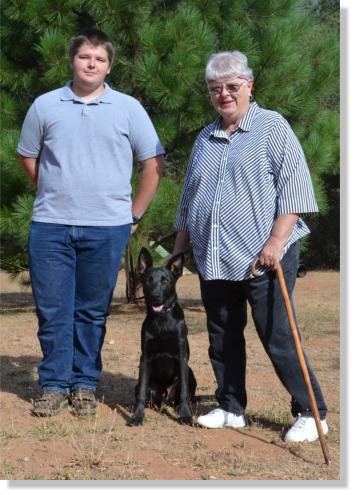 Our beautiful big eared boy is off to his forever home. We did not think we would have this very nice dog for long and we were correct.
He has a wonderful family to take care of him. Be a good boy Bruce, we will miss you!
---
July 16, 2014
Bruce
Bruce comes to us from the kind folks at the Amador County Animal Control and Adoption Center. Bruce is about 1 year old and looks like he is a German Shepherd/Lab mix.
He came to us as a wild child but settled in nicely. Bruce is a very smart and willing dog who just loves to come out and work with his trainers here at Twin Cedar Ranch!
Bruce has been working privately as well as in the weekend group classes. Bruce gets along great with other dogs and has been living with our other Second Chance dog Buck.

We have tested Bruce with our house cats and he showed no aggression towards them but he would probably chase a cat if it ran from him. What dog wouldn't!! Per his surrender papers, Bruce is house broken and good in the house.

Bruce has mastered a very nice heel at your left side, auto sit when you stop, down from the heel position and from the front. He has very nice stays and comes when called. All of this obedience is on lead at this time but it should not take him long to become off lead reliable!

If you are interested in meeting Bruce, please give us a call to set up a time to come out to the ranch. He just loves company!