They're back!
The puppies are not so small anymore! Cal took some pictures to share so we could all see how they are doing. Thanks, Cal!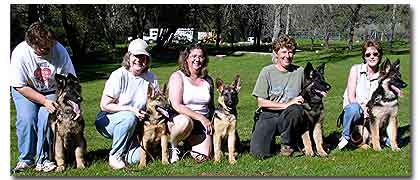 Here are some of the happy guys (and people too) at five months.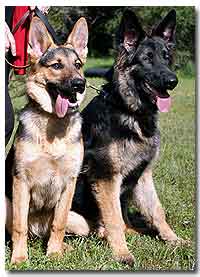 Here's Cat Ballou and Doc Holiday at seven months. Now they are Mandy and Jake. Click here to take a look at Cat from last December. What a difference, she could win anyone's heart!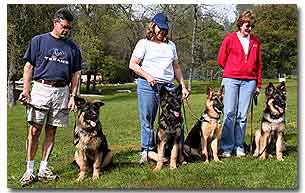 Here they are at six months! How about some smiles from the people? The pups look happy!
Four of the guys at six months.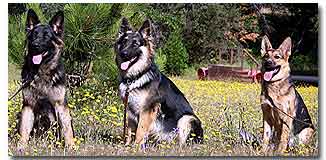 Doc, Rowdy & Cat at 6 months. Now they're Jake, Dillon and Mandy.

Here they are all ears at obedience class. Moe, Larry & Curly?