September 9, 2012 - Update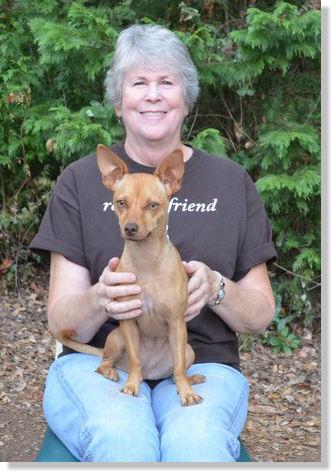 Our big dog that is trapped in a little body is off to her new home right here in Pine Grove.
Her new mom recently lost her wonderful Redbone Coonhound Sadie to cancer and she had a very empty hole in her heart. Kim is a very dear friend of mine and a great volunteer with all of the Second Chance dogs. So when she first met little Pippa she said what a wonderful little dog that she was and that we wouldn't have a problem finding her forever home.
Well....Kim was right about that!! Pippa now has a wonderful home with Kim, beautiful property and a new mom that will give her everything she could ever want.
The best part is Pippa will be out at the ranch every weekend continuing her training, going on pack walks and helping out future Second Chance Kids.