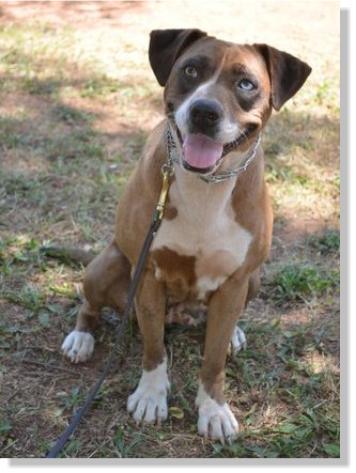 Katie has already mastered a very nice heel, auto sit,
down from both the front and heel position, and will stay
in a sit or a down. She comes when called when on a 30'
long line. We have not taken her off lead yet because we
are working in an area that is not fenced.
Katie loves adults but appears to be shy around toddlers. She has a nice energy level, she loves to play but knows how to relax as well. It is unknown how Katie will do with cats although she does bother chasing the squirrels that come into her kennel.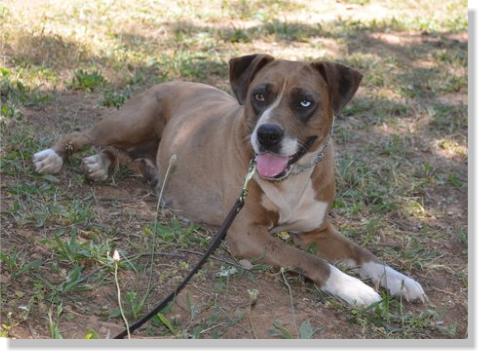 Katie would love to go to a home where she can be part of the family and have a big fence yard to keep her safe. Katie has a very pretty short hair coat that is easy to keep clean and requires no brushing!
As you can see from the picture of her heeling, she has a pretty brindle coat that shines nicely in the sun.
If you would like to be the one to give Katie her forever home, please give us a call to set up an appointment to meet her.