Up
Interest in Rally?
Click here to get information or to join a class.
Hangtown Kennel Club Dog Show & Rally-O Event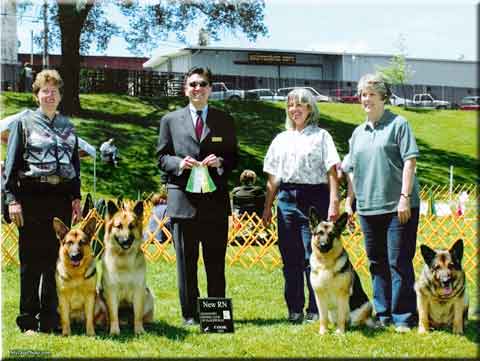 New titles were earned at the event. Pictured (left to right) are Margaret with Aspen and Duke, Cal with Addie and Ruth with Luka.
Other Twin Cedar folks attended as well. Kim went with Sadie, Cathy took her Luka, Joe with Darla and Jack and justice.
Photo by Warren Cook Photography (www.mydogphoto.com)